The Vishwa Hindu Parishad (EHP) expressed its hope in the Supreme Court's decision to hand over the Sabarimala case to a larger bench, saying that a larger bench of the court would also consider the fact that the unique tradition of this particular temple is sexually discriminatory. And will not interfere with the internal affairs of religion.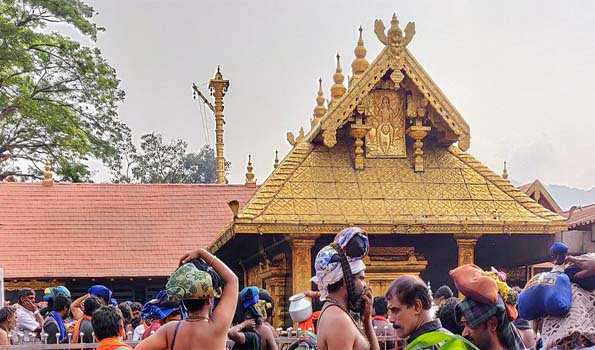 VHP Milind Prande said that Hinduism does not believe in any kind of sexual discrimination. Sabrimala's tradition does not believe in any form of sexual prejudice. The tradition of Sabrimala is not a matter of any kind of sexual prejudice, but it is actually related to the unique tradition of the unique temple.
On the Supreme Court's decision to send the Sabrimala case to the larger bench, Pandey expressed hope that the larger bench would also consider that no court should interfere with the internal affairs of any religion.
The general secretary of the VHP also said that only one of the many temples of Bhagwan Ayyappa was banned by the Committee (admission of women aged 10 to 50) due to its specific nature, traditions in Sabarimala. Numerous female pilgrims believe in the tradition of the temple and have shown a great deal of support for it. He hoped that the court would issue its final decision respecting the religious rights and traditions of Hindus.